Castillon la Bataille
Must see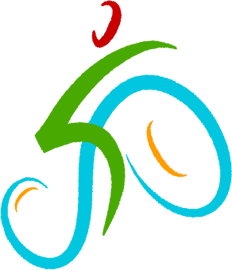 Castillon-la-Bataille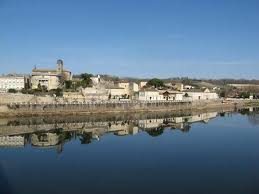 Castillon-la-Bataille is a commune in the Gironde department in Aquitaine in southwestern France.

This area was the site of the last battle of the Hundred Years' War, the Battle of Castillon, fought July 17, 1453. Castillon (-la-Bataille) along the Dordogne river, under whose walls was fought, in 1453, the battle in which valiant Lord Talbot, Earl of Shrewsbury, ("The Frenchman's only scourge, Their kingdom's terror, and black Nemisis."), hemmed in by a French force greatly superior to his own, was slain at the age of nearly 80 years, gallantly fighting, along with his son, the Lord Lisle, whom his father in vain counselled to depart out of the field, seeing that all was lost, - a real incident, which has furnished Shakespeare with a fine scene. The result of Talbot's defeat and death was the capture of Bordeaux from the English, and their final expulsion from Guienne. Near La Mothe-Montraval, on the right bank of the Dordogne, a tumulus is pointed out under the name of Talbot's tomb; but it is known that his body was removed by his friends to England.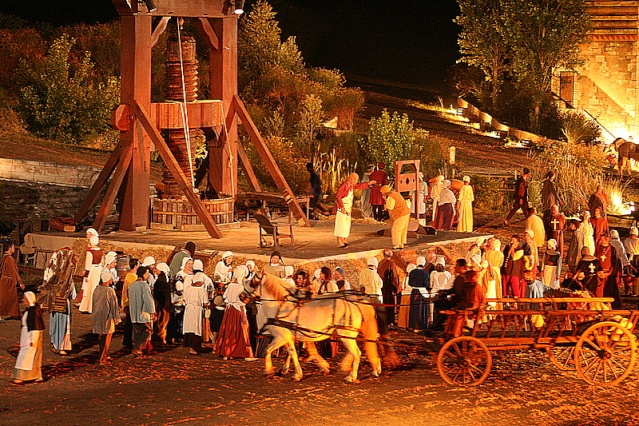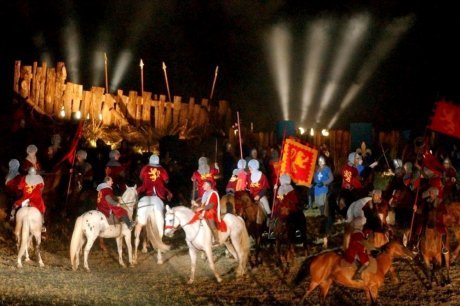 What to do
Must see the extraordinary reconstitution of The battle of Castillon.
Visit of the village and surrounding.
Etc.
Links
Map