Bergerac
Must see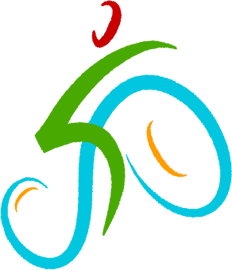 Bergerac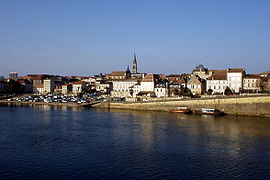 Bergerac (French: [bɛʁ.ʒə.rak] ; Occitan: Brageirac) is a commune and a sub-prefecture of the Dordogne department in southwestern France.
Bergerac offers some of the finest wines in the Bordeaux region. The drainage is excellent as a result of its proximity to the Dordogne River. The town has an important tourist industry and features a tobacco museum, in which, unlike in all the other museums, no smoking is allowed.
Cyrano de Bergerac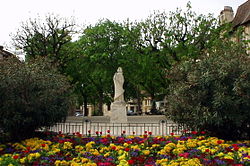 The town contains two statues of Cyrano de Bergerac, subject of a famous play of the same name by Edmond Rostand, though the actual Cyrano never lived in Bergerac. An old stone statue stands on Place de la Myrpe, facing Place du Docteur Cayla. A newer statue, unusual in that it is painted in colour and stands on a stainless steel pedestal, has been erected on Place Pelissiere.
What to do
Wine degustation.
Visit farms for their local products.
Bicycle ride or hikkink.
Fishing.
Etc.
Links
Map