Book Now!
A enchanting and peaceful place surrounded by vineyards and orchards.
A beautiful view and a perfect setting for professional and family meetings, with group photos in the grand staircase or on the terrace.
Beautiful walks to do on foot, by bike or by car in the vicinity not far from Duras, Villeneuve, Bergerac, Saint-Emilion, Castillon-la-Bataille, Carcassonne, etc.
A whole period of French history, a whole gourmet tradition awaits you.
Relax in modern and cosy rooms, available at night, week or month.
We will be happy to share our Bellevue from the coast!
Services Professional
You are in the field of health, or well-being, so join our professionals who offers a serene and quiet space minutes away from the city centre of Marmande in the Lot-et-Garonne.
Renting office rooms or ball-room by the day, month or year with lease 3/6/9.
Spacious free Parking for guests.
South Terrace with a view of the Valley and vineyard.
The Domaine de Bellevue is also available for movie sets or filmography.
Our offer a beautiful setting in the countryside with a breathtaking perspective.
---
Castillon-la-Bataille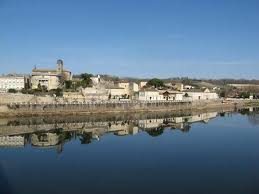 Castillon-la-Bataille is a commune in the Gironde department in Aquitaine in southwestern France.

This area was the site of the last battle of the Hundred Years' War, the Battle of Castillon, fought July 17, 1453. Castillon (-la-Bataille) along the Dordogne river, under whose walls was fought, in 1453, the battle in which valiant Lord Talbot, Earl of Shrewsbury, ("The Frenchman's only scourge, Their kingdom's terror, and black Nemisis."), hemmed in by a French force greatly superior to his own, was slain at the age of nearly 80 years, gallantly fighting, along with his son, the Lord Lisle, whom his father in vain counselled to depart out of the field, seeing that all was lost, - a real incident, which has furnished Shakespeare with a fine scene. The result of Talbot's defeat and death was the capture of Bordeaux from the English, and their final expulsion from Guienne. Near La Mothe-Montraval, on the right bank of the Dordogne, a tumulus is pointed out under the name of Talbot's tomb; but it is known that his body was removed by his friends to England.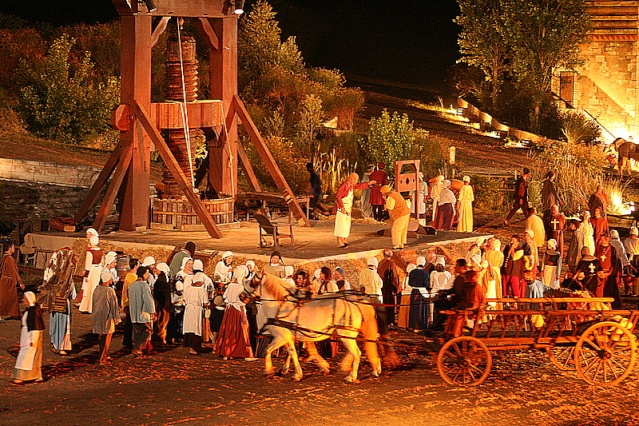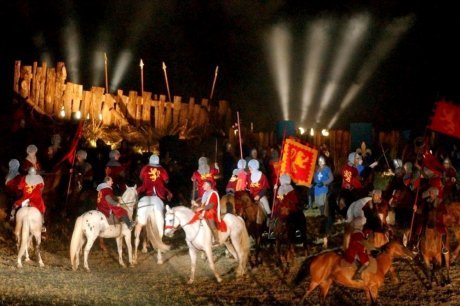 What to do
Must see the extraordinary reconstitution of The battle of Castillon.
Visit of the village and surrounding.
Etc.
Links
Map
Lieudit "La Côte"
15 ter Avenue Belle Colline
47200 Beaupuy
France
Skype
+33 09 70 46 80 02
You can contact us be phone between 15:00 and 21:00 (France Time Zone) during week-days (Mon. to Fri.).
If you leave a message we'll call you back as soon as we are available.
Thank you.
webmasterdomaine-de-bellevue.fr
Bergerac Airport (closest) or Bordeaux Airport
Train Station Marmande (closest) or Bordeaux